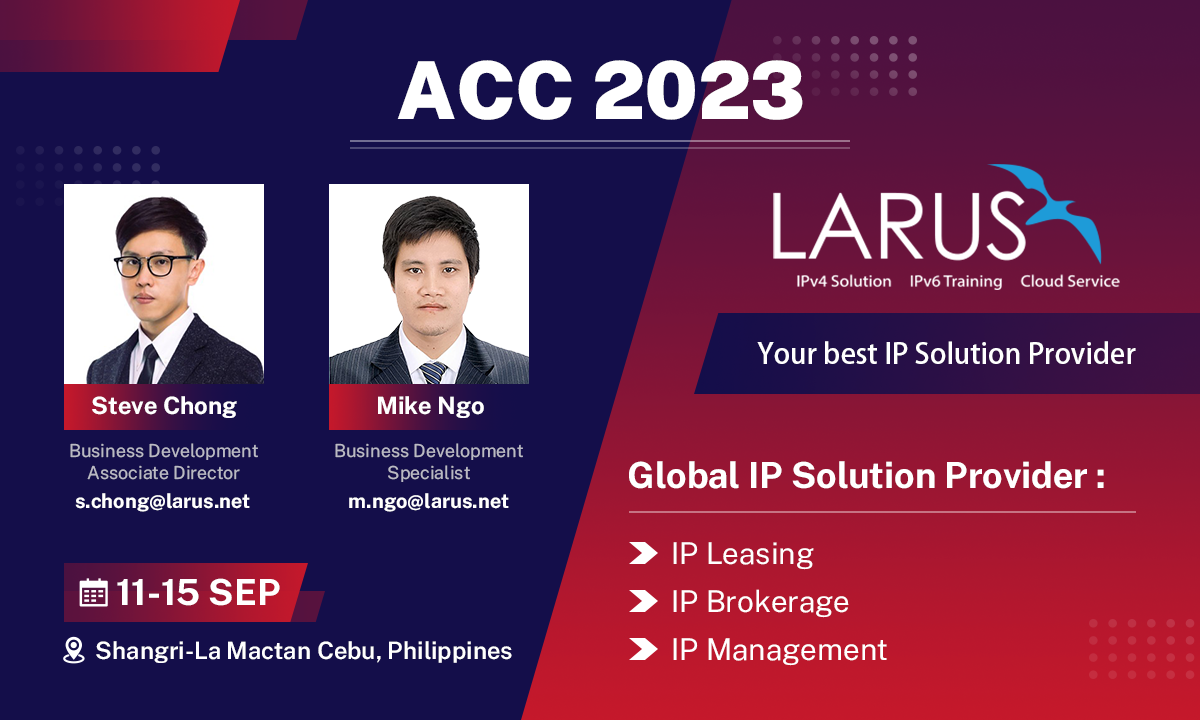 Larus.net invites you to join us at the largest and most prestigious telecommunications event in Asia: ACC 2023.
Witness live demonstrations, expand your business network, and glean insights into solutions that will help you overcome networking challenges. ACC 2023 will take place at a venue that combines luxury and fine dining with a relaxing tropical experience.
ACC 2023: A Gathering of Visionaries
Date: September 11 - 15, 2023
Venue: Shangri-La Mactan, Cebu PH
ACC 2023: Accelerate, Challenge, Connect
ACC 2023 stands as a testament to innovation, serving as a platform where innovators and industry trailblazers gather to explore the boundless dimensions of technology.
At ACC 2023, Larus.net will present solutions to the networking challenges that are hampering your business growth. With new technologies and technological assets, we'll present solutions that will not only overcome your current networking challenges but also propel your business into a new era of seamless connectivity and accelerated growth.
Our mission is to empower businesses with the tools they need to thrive in today's rapidly evolving digital landscape, and at ACC 2023, we're excited to unveil how Larus.net's groundbreaking solutions can reshape the way you harness technology for unparalleled success.
Questions about the itinerary or event? Please contact us at Larus.net or visit the official ACC 2023 event page. You may also reach out to us at s.chong@larus.net (https://hk.linkedin.com/in/stevechongmc),or m.ngo@larus.net (https://www.linkedin.com/in/mike-ngo-610a17192) to secure your spot.
We can't wait to see you there.